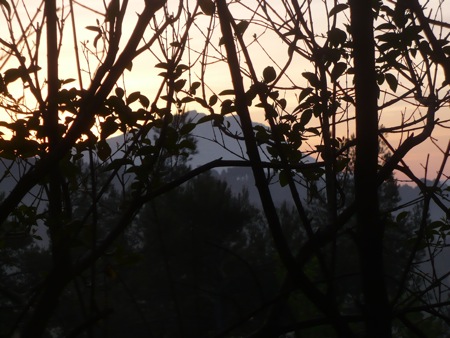 There have been a bunch of articles on the borders of campus spaces. One thing they all have in common is an insistence that universities in some way manage their boundaries, and usually the surrounding neighborhoods too. People have chronicled how universities put up fences to keep out the poor, how they tinker in urban redevelopment, how they build science parks and sometimes fail, how they create low-income college slums and low-budget small businesses like copy shops, and so on.
But when I was visiting Aix-en-Provence last month — its iconic mountain is shown above — I was struck by the sense that the university just didn't have a neighborhood. Sure, there were a couple of little sandwich shops and a café where the faculty ate lunch. There was a complex of dormitories on a hilltop and a nearby park where it looked like a lot of students were enjoying the sunshine. There were streets where you could see students and even a few teachers hurrying towards class. Nonetheless, in some directions you only had to walk a dozen yards from the campus gate before the university was entirely forgotten in the quiet streets.
Here, then, as a supplement to the scholarly research that has demonstrated the existence of campus boundary zones, I want to write about a few photos I took that illustrate the relative nonexistence of the campus neighborhood.