Last week I went to visit Aix, which might become one of my major fieldsites next year. The university building itself was falling apart; as it turns out, it was the one featured in last year's complaint about the physical decrepitude of French universities. In spite of the physical decay, it was all lush with plant life.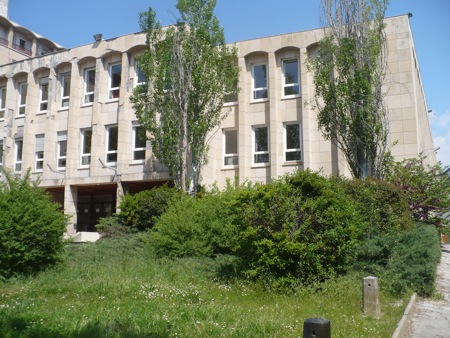 Now as it happened, the week I arrived they were in the last days of campaigning for student elections to various university administrative councils, primarily the Administration Council (Conseil d'Administration, which is the major decision-making body) and University Life and Study Council (Conseil des Etudes de la Vie Universitaire, which handles pedagogical matters). Graduate students are also eligible to sit on the Scientific Council (Conseil Scientifique), which sets research policy.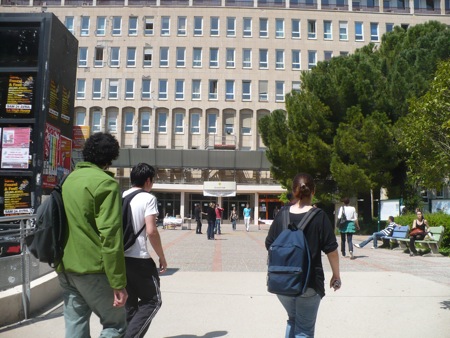 This was the courtyard by the main entrance. In the center of the photo you can see the little group of people handing out leaflets, in what became practically a competitive sport to reach the maximum number of potential voters.