There are times when I feel like ethnography should be less about seeing the local point of view and more about prying free all those sights, events, phenomena that are locally invisible. For everyday life, in my fieldsite at least, is full of little absurdities and small surrealisms that seem to pass without notice.
For example, consider the metro station that I was talking about in my previous post.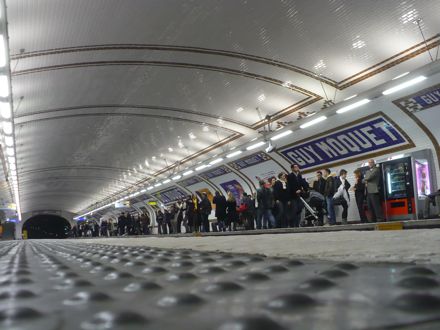 As the train approaches on the far track, a decent thicket of people accumulate on the facing platform. They face every which way. They form a long line with denser and emptier patches. They jockey for position on the platform or traverse it aimlessly.