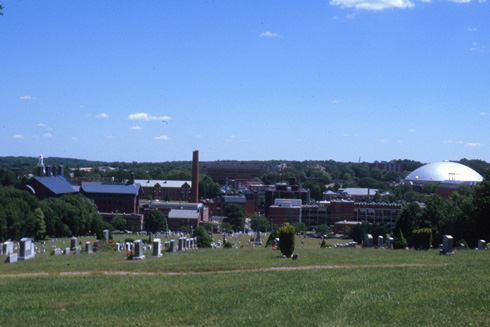 it's summer in this picture. i was on top of a hill when i took this. i was 18. just before i left for college. the year 2000.
the rows of graves run down the hill to the high brick buildings. the silver dome of the basketball stadium rises like a silly saucer. the trees were the dark green of summer. it was probably hot out.
it's a little eerie that the view of the university leads down out of a hill of graves. this is the university of connecticut; they have the same thing at cornell university too. a campus graveyard. just a place for the bodies to go when they're done working, i guess. a convenience, just like the campus coffeeshop. why leave campus when all the amenities are close at hand?