After nights of fieldwork, ethnographers have to make their way home. For me, after I get off the metro, the walk looks like this: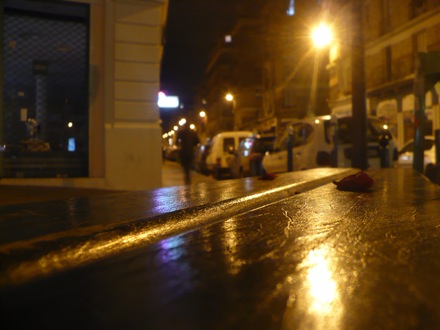 Except that the first time I try to take this picture, the camera focuses on the lines in the the bench where I propped my camera. When we correct for this oversight, we see the long view along the street, creeping up to the horizon and out of sight.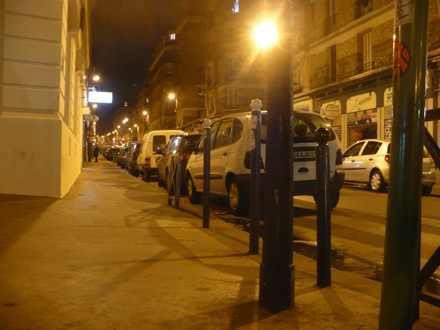 This walk home, which extends just past the horizon of this photograph, always seems like a terribly long distance, even though it only takes a few minutes. Someone suggested that my apartment is about as far from a metro stop as you can get within the city limits, even though it's probably only 600m.
Continue reading "The walk home from the field (is still the field)" →